SKU: 04138
Vincent Van Gogh Espresso Vodka
---
---
Our Van Gogh Espresso vodka is created with nothing but the best Colombian beans, giving this premium vodka a bittersweet coffee taste. With just a hint of citrus and a silky cocoa finish, Van Gogh Espresso is the perfect blank canvas for any coffee-inspired creation.
The initial aroma is firmly structured and a tad baked; following additional air contact the aroma opens up adding charming scents of burnt match, cigar ash, linseed oil and peanuts. The palate entry is smooth and off-dry; by midpalate, flavors expand to include paraffin, creamery butter and vegetable oil. Finishes elegantly and creamy smooth.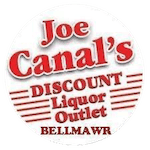 Are you 21 years old, or older?