SKU: 04372
Laphroaig Quarter Cask Single Malt Scotch Whisky
---
---
Laphroaig Quarter Cask offers an irresistible doubling of flavour, due to the double maturation in two barrels made of American oak. Still-maturing whisky from our standard ex-bourbon barrels is transferred to quarter casks and left to rest in our warehouse just a stone's throw from the Atlantic shore. This process represents Laphroaig breathing new life into a once-defunct tradition: the use of the smaller cask size, which ensures increased contact with the oak, creating a soft and velvety edge to complement Laphroaig's distinctive peatiness. On the nose the sensation is toffee and caramel, caused by the vanillas and tannins of the American oak, plus a dryness from the wood oil. The finish is long and alternates between this sweetness and smoke.
Bold and overwhelmingly smoky, this golden single malt was matured twice, first in large casks and then transferred to smaller "quarter casks," for more contact with the barrel wood. Look for plenty of peat smoke on the nose and palate, with undercurrents of honey and fleeting red fruit, plus an astringent iodine note. It's tannic, drying and full flavored.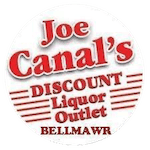 Are you 21 years old, or older?